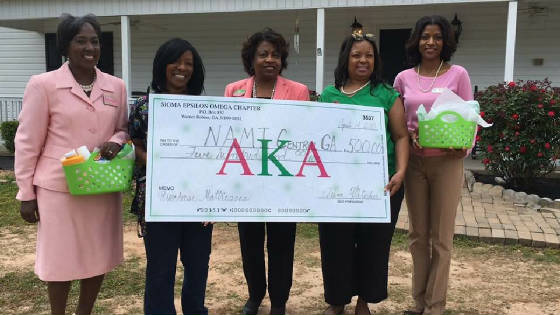 Chapter Members Making A Donation To NAMI Central Georgia In Support of Mental Health Awareness.
Heart Health remains a focus as the sorority enhances its commitment to healthy hearts through fitness activities and walking. Chapters will be encouraged to form walking clubs and to invite the community to join the walking initiatives.
SEO Chapter Members participating in the annual Pink Goes Red Event. This year SEO partnered with the Gamma Pi Omega Chapter, and distrubted brochures while conducting blood presure checks and exercising by walking around the mall for Pink Goes Red on Feb. 3, 2019.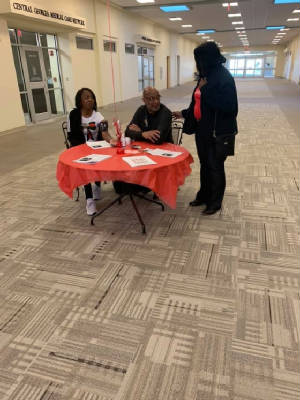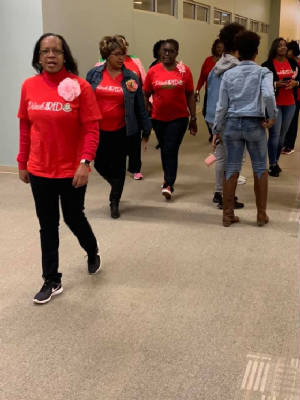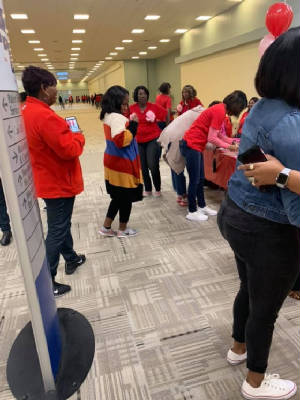 Breast Cancer Awareness and Prevention will focus specifically on early detection through mammograms to improve the survival rate of women diagnosed with breast cancer. Alpha Kappa Alpha will own a digital AKA Mobile Breast Cancer Screening Unit that will travel to various locations and provide mammogram screening. Chapters will partner with local clinics, rural health centers, and hospitals to emphasize the need for African American women to receive regular mammograms.
SEO Chaper Members participating in the annual Pretty in Pink Breast Cancer Awareness Event in October of 2018. Members that participated distributed brochures to customers that were dinning in at O'Charleys.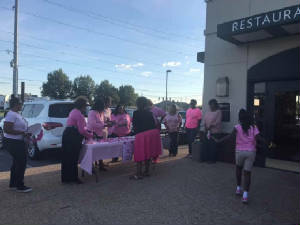 Sigma Epsilon Omega...Strong Women Building Stronger Communities